For over a year, I've been asking God to slay my pride. I can't take credit for the prayer request. God himself prompted me to pray it during my dad's extended illness. The situation was so much bigger than I could handle in my own strength. I knew God was directing me to pray in a way that would preserve me and bring healing.
I've caught a few glimpses of the pride in me that God wants to slay. One of the reoccurring themes is defending myself. I tend to defend my ideas in fear that I would not be respected as smart or understood. This self-defense in not always expressed in words. Many times, I tell myself that I will not be heard. So I dream up a potential conflict. Then I decide I will not get my point across and give up. By then I'm bristled by an imaginary battle and angry that I lost. (I'm shaking my head at how stupid that sounds and how vulnerable I'm getting)
Prickly plants like this one paint the picture well.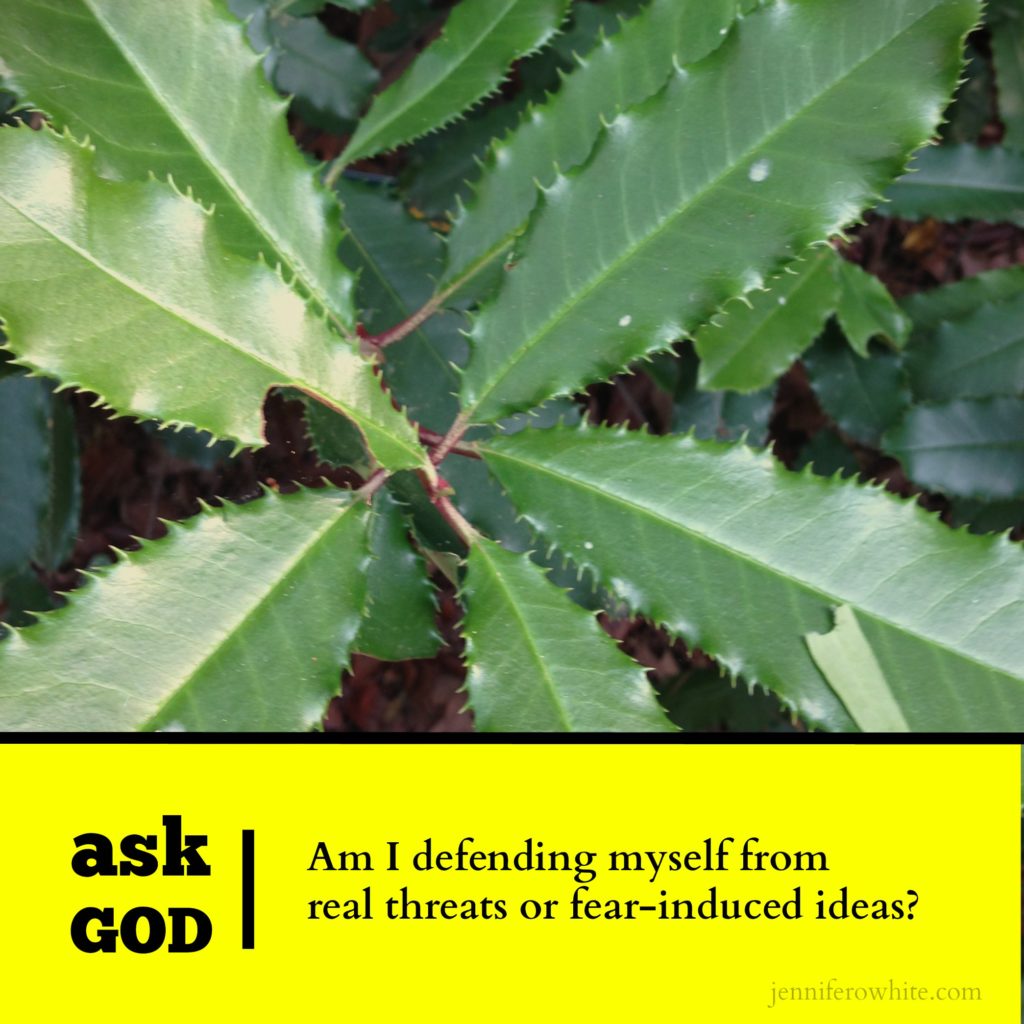 I've got thorns that keep me from interacting with "Mr. or Mrs. Whomever".
The bottom line is: I might not express myself well and you might think I'm an idiot.
Is that a Fear-Induced Idea or Real Threat? 
It feels like a real threat. But I am not supposed to trust my feelings (Jeremiah 17:9). And my gracious God is revealing the fear-induced ideas that I am allowing Sir Pride to defend.
God is also teaching me to ask Him questions. (Less Pride= More Freedom to Ask Questions = Healthier Jennifer) Join me in asking Him this question:
Am I defending myself from real threats or fear-induced ideas?
My Prayer for Us is this:
Abba Father, thank You for being a safe place to ask personal questions.
I invite You to reveal the unnecessary battles we are fighting in our minds and our relationships. Allow Your Truth to transform our thoughts. Replace the prickly points of contention with Your peace, joy, and unity.
Help us, Holy Spirit, to live fearlessly. You are our Defender. We relax in this Truth!
In the name of Jesus, I declare that we are FREE from fear and the pride that defends it.  Amen
Would you pray this with me? for me? Add to our dialogue with God in the comments below, or in an email back to me. Let me know how I can pray for you.
Let's enjoy the freedom God let Jesus purchase for us.
Freedom Fridays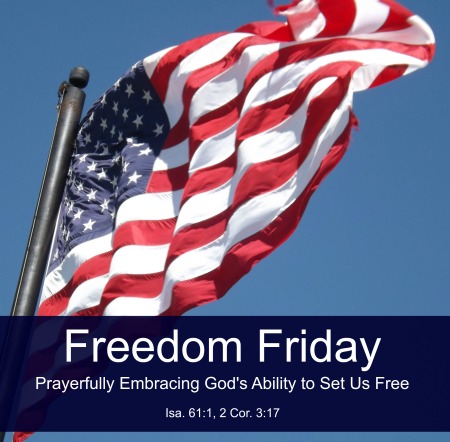 The Spirit of the Sovereign Lord is upon me, for the Lord has anointed me to bring good news to the poor. He has sent me to comfort the brokenhearted and to proclaim that captives will be released and prisoners will be freed. Isaiah 61:1
For the Lord is the Spirit, and wherever the Spirit of the Lord is, there is freedom. 2 Corinthians 3:17